There are some people that come into our Gastonia dealership and have the cash on hand to cover the costs of buying a new or used vehicle, but that isn't very common. Even with a great deal (or used vehicle pricing), buying your new car, truck, SUV, minivan, or crossover is a big financial commitment! Basically, there is no shame in needing an auto loan.
Today we're going to talk about how you would go about financing for next ride.
Find your vehicle
The first step (and easily the most exciting) is shopping for your new vehicle. You can browse our inventory many ways to zero in on a vehicle or two that you're interested in.
Play around with payments
Once on the vehicle page, click the "personalize payments" button. You can provide trade-in information, cash down, and your estimated credit score, as well as the term length. This will give you a better idea of if you can afford that vehicle.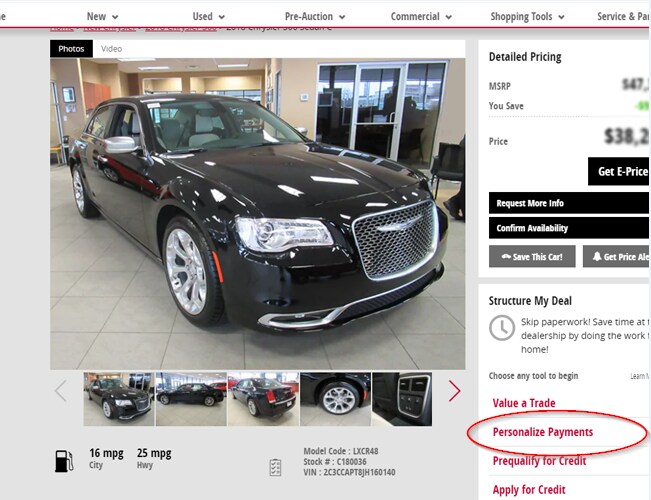 ?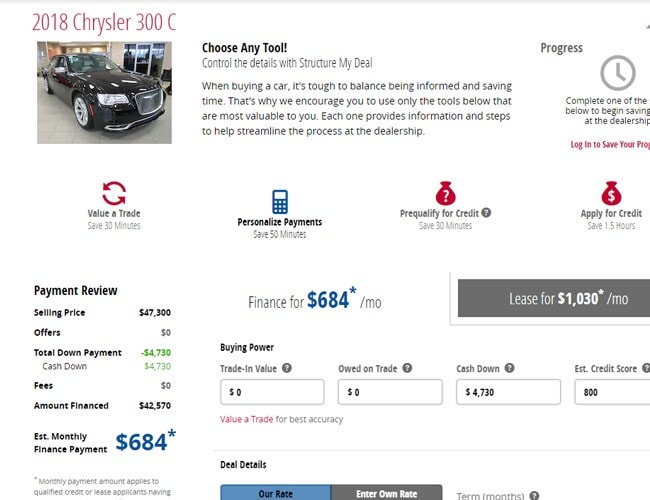 Fill out a form
The next step is to fill out our secured finance application. Sure, you can do that when you arrive at our dealership, but you can also take care of this from the comfort of your couch, breakfast nook, or office. If you have concerns about your credit then you can fill out the prequalify form and one of our finance reps will reach out to you. If you're confident about your credit score then you can fill out the official finance application.
Secure a loan
Based off the information you provide us, as well as your credit history and score, you'll find out the car's cost, your APR interest rate, and how much you can take out for a loan. You can choose to get a loan through Chrysler Finance (this also covers Dodge, Jeep, and Ram vehicles) or through a bank or credit union.
If you're looking for bigger savings you can also consider leasing a vehicle. We wrote about the pros and cons of buying and leasing on this blog we wrote back in April.
For more information on financing your dream vehicle, contact us at Gastonia Chrysler Dodge Jeep Ram.