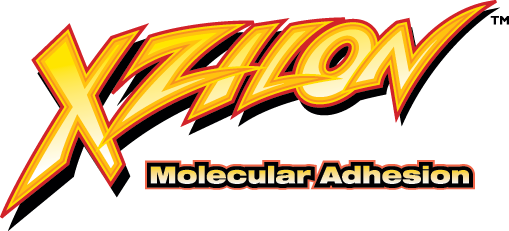 Xzilon
®
consistently sets the industry standard for high-performance appearance protection.
Exterior Paint Protection
Xzilon® offers protection from weather-induced fading, UV exposure, oxidation, hard water etching, bird droppings, tree sap, road salt, road de-icing agents, acid rain, insect damage including love bugs, accidental spray paint overspray and industrial fallout.
When Dents Occur
Xzilon® offers unlimited protection for up to five years when dents and dings occur. No deductible means no out-of-pocket expense. Network providers will meet you at a convenient location to do the repair.

Interior Protection

Protect your vehicle's fabric and carpet from stains and harmful microbes with Xzilon® Advanced Interior Protectants. Xzilon® sets a new standard for eco-friendly stain resistance.
Glass Protection

Xzilon's
®
Windshield + Glass Modifier molecularly fuses with glass to form a hydrophobic barrier. It enhances visibility in bad weather and strengthens the windshield. Water beads up and rolls away, and damage from small road debris is greatly reduced.
Alloy Wheel Protection

Xzilon
®
provides superior protection for your factory wheels. Our products protect against scuffing, pitting, corrosion, and brake dust buildup.
XMicrobe™ Antimicrobial Protection

Keep your vehicle interior santized. Xzilon's
®
XMicrobe™ eliminates 99% of germs and microbes. It also resists future germs, odors and stains with an active protection layer in the ventilation system, main cabin and cargo areas.
*Please see the Xzilon
®
Limited Warranty for details of terms, conditions, and specific coverage details, including limitations and exclusions.

Vehicle Service Contracts
As the purchase prices of automobiles continue to increase annually, so do the cost of repairs. New technology is one of the main contributors to increasing costs. A vehicle service contract (VSC) protects you from covered repair costs due to a mechanical breakdown after your vehicle's warranty expires, including new technology components. We offer variable options to provide you the right level of protection, based on the mileage you drive and how long you plan to keep your vehicle. In addition to everything that is covered under our protection plans, each VSC includes the following benefits:
24/7/365 Emergency Roadside Assistance
- Towing
- Jump start
- Flat tire
- Fluid delivery
- Lockout assistance
Under this program, you are eligible up to $150 per disablement for a maximum of 3 incidents per 12 month period.

Rental Car
In the event your tire/wheel repair requires an overnight repair, you are eligible for a $50 per day (4 day max) rental car benefit. This cost will be offered as a reimbursement allowance or "direct bill" through our authorized direct bill rental car companies.

Trip Interruption
In the event your vehicle is disabled due to a mechanical failure or breakdown occurring more than 100 miles from home, we will reimburse you for unplanned lodging and restaurant expenses up to $150/day for up to 3 days.
(some state restrictions apply)
Available Plans
Platinum
The Platinum plan is "exclusionary", meaning it covers all breakdowns, except what is listed in the plan exclusions. This is the most robust plan, giving you the most protection.

Gold
The Gold plan covers over 345 parts including several technology components such as dashboard sensors, entertainment/navigation systems and hybrid plug-in components.

Silver
The Silver plan is good coverage, providing protection for over 215 parts such as steering, brakes and air conditioning.

Bronze
The Bronze plan is our basic powertrain coverage that includes protection for the engine, transmission, and drive train.
*All VSC plans are administered by Axiom. For questions regarding coverage, please call Axiom Product Administration at 844-252-0937.